I tore into the 360 today figuring that if the inside looked half as dirty as the out side that I would spend a few days cleaning globs of crud and gunk out of the intake valley and oil pan.
I pulled the intake and.... Shut the front Door!!!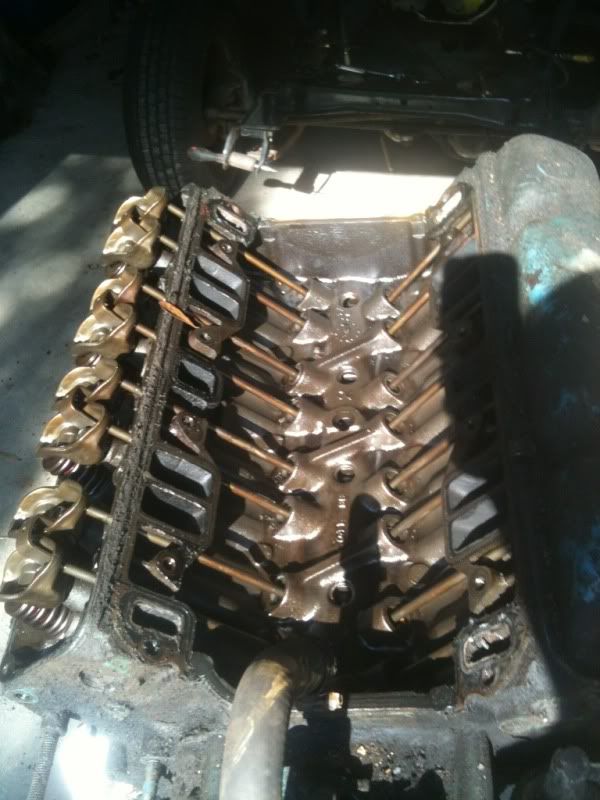 Couldnt even find a slight bit of sludge build up. the same with the valve covers.
Popped the first head and sure enough very little build up,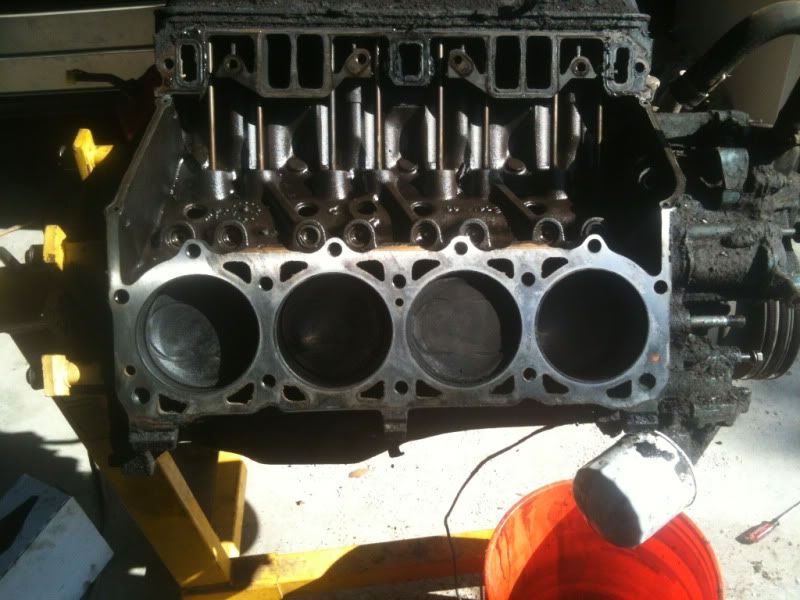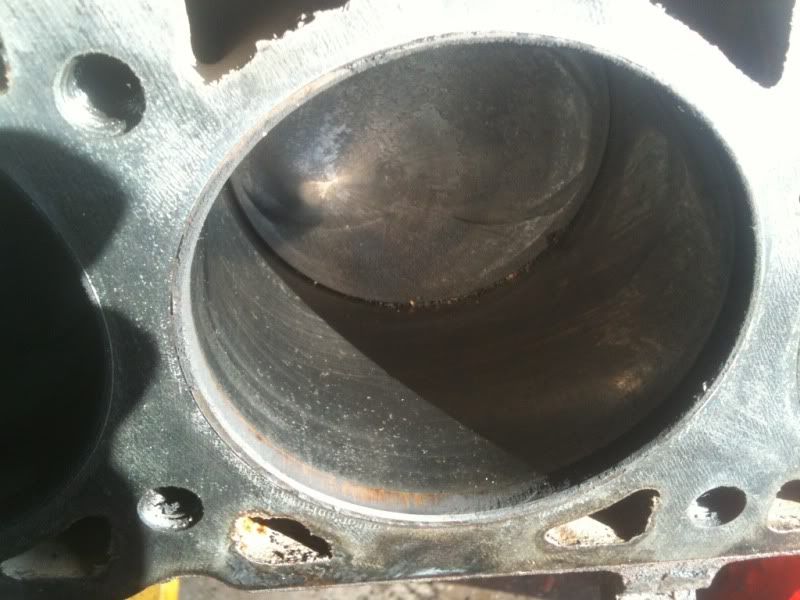 the cylindersstill have the honing marks and except for the small bit of carbon build up there is no edge on the wall. I figured maybe this was a really low milage engine but when I pulled the gasket off the head there was a felpro head gasket on it.
I rolled the motor over and dropped the pan and sure enough no sludge in the pan, no build up on the crank or rods and there are all numbered so Im going with its been rebuilt with not alot of miles on it.
I would have taken pictures of the bottom end put hand were too greasy to use the camera. Now if I can get my loaned balancer puller back Ill pop off the timing cover to check wear on the timing chain and maybe Ill see a Crane, or Comp on the end of the cam some place.
Even the block has markings on the passenger side that looks like its been decked.. I figured I was seeing things. I pulled the drivers side head off and it had the same pattern and .002 stamped on the deck surface.. Would that mean my deck has been machined .002? There is also a small tag on the side of the block that seems like a identification tag added. I think I may be in pretty good shape for the motor