Hey there everyone, new here and new to the Jeep scene. I'm 18, and have been working on anything mechanical since I can remember. Learned from my dad, and then took it a step further and taught myself from reading forums, book, and anything I could get my hands on. It's my passion.
The Jeep was purchased a long time ago, along with the fiberglass tub, fiberglass tailgate, offy intake, holley carb and new springs, axle rebuild, poly mounts, ect. Unfortunately interest was lost, and it sat until this summer when I decided I wanted the old CJ to be mine.
I assembled the 258, got the tub on and cut out, axles under it, engine in, nutter bypass completed, tranny and tcase in, tank under it, ect. Got it to fire, discovered a million problems, and kept throwing money and parts at it until all of the broken stuff was replaced or rebuilt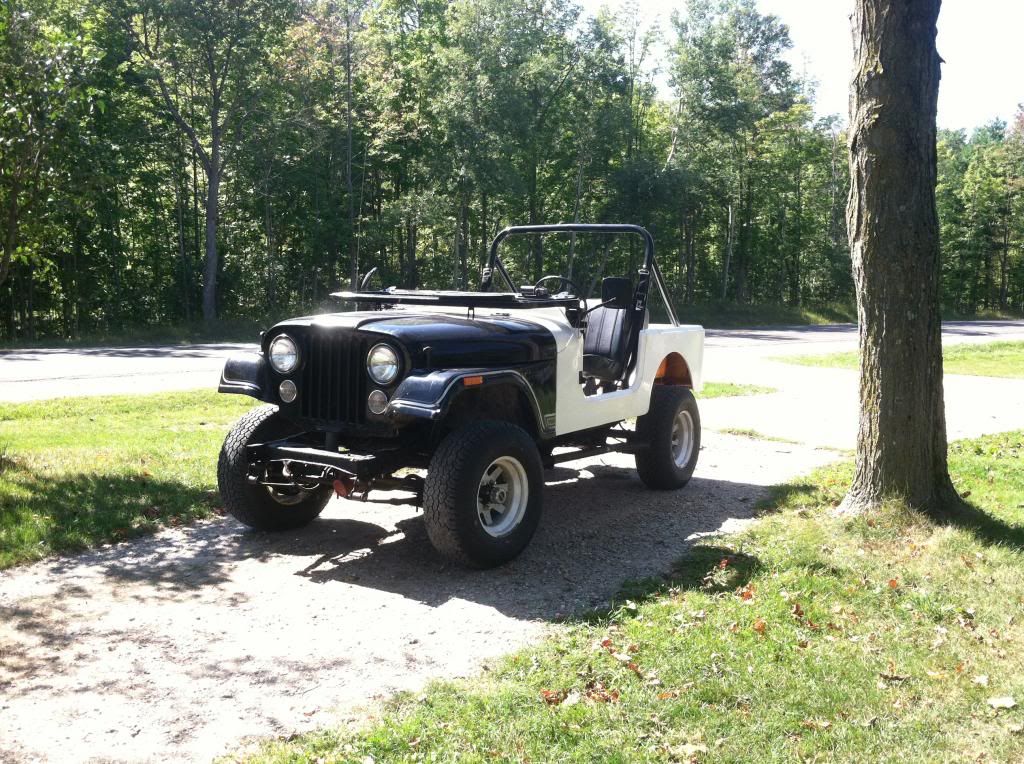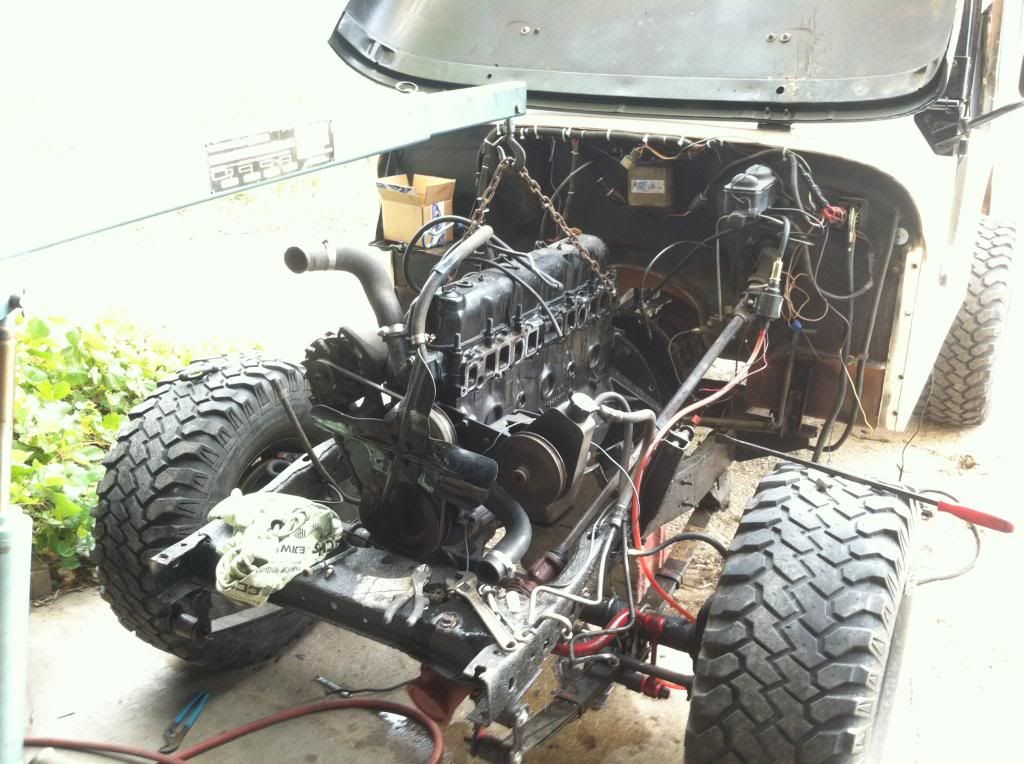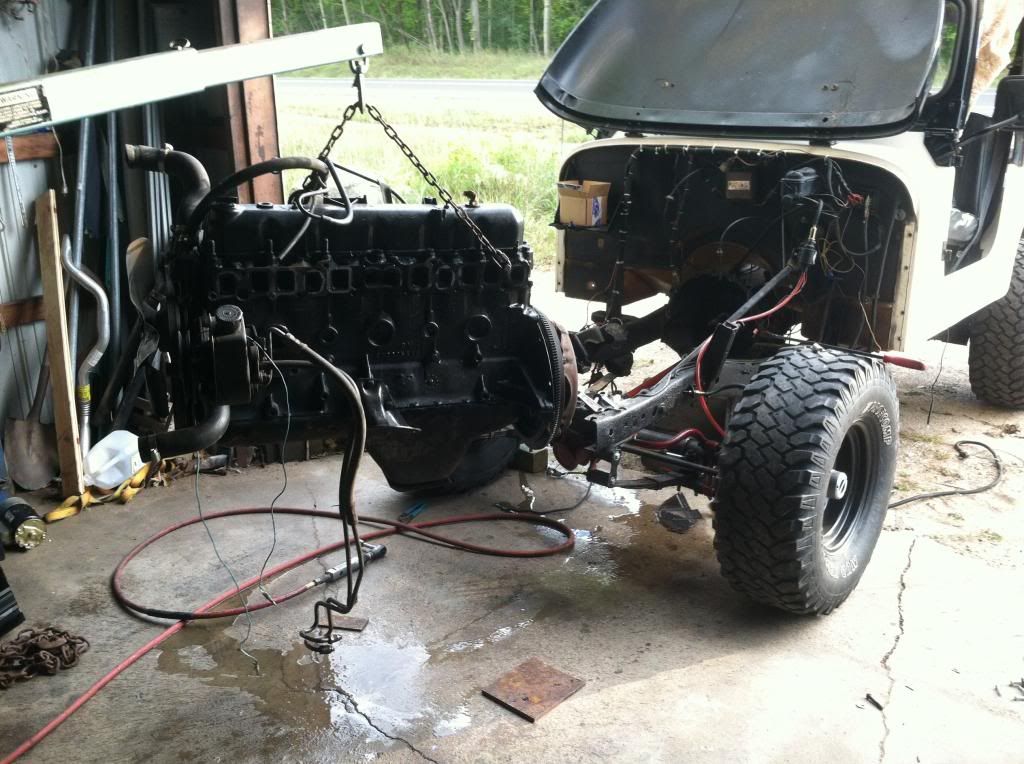 Took it for a drive around the yard, parked it, and stood back: I didn't like what I saw. It was too common, everyone has a 258, carbed, intake/headers, blah blah blah
So out the 258 came for the final time, and in its place went a 1985 Mercedes 300D inline 5 cylinder turbo diesel (OM617). 20hp more than the 258, but due to having a short stroke and 3L of displacement it has 30ft/lbs less torque (more on this later.)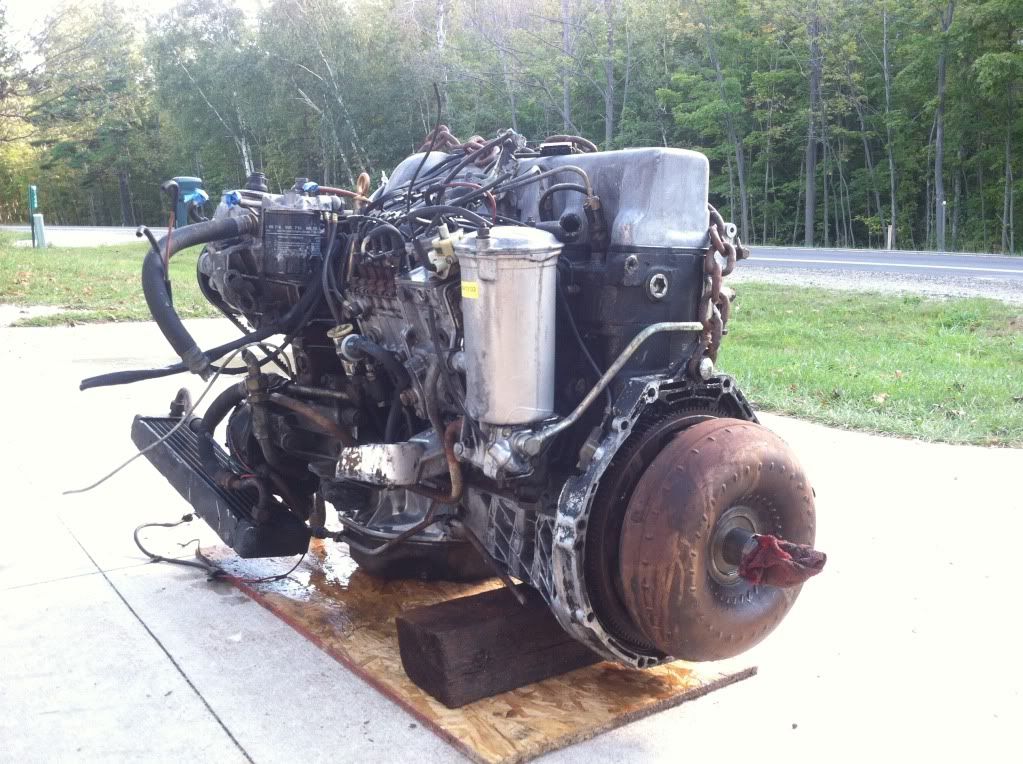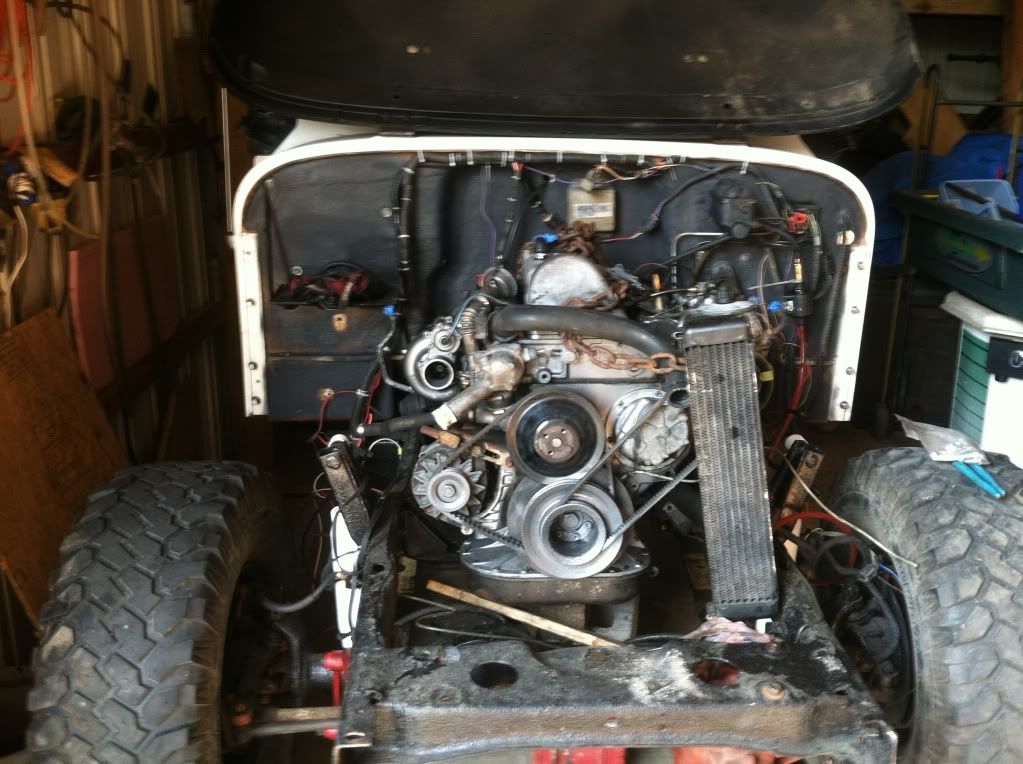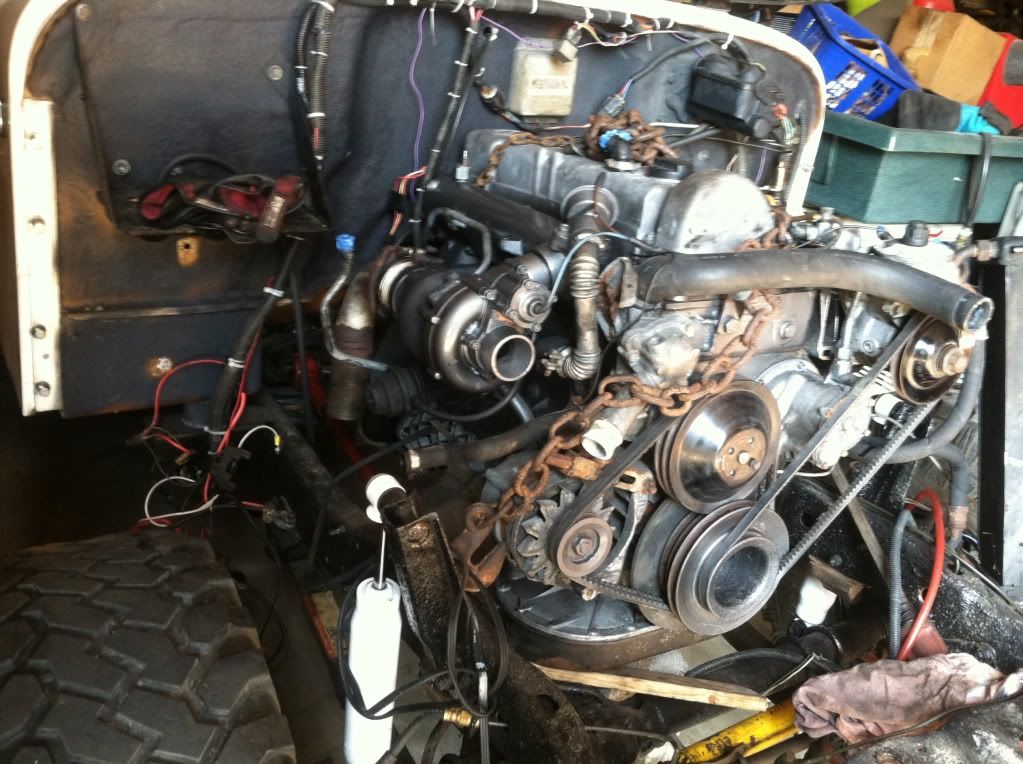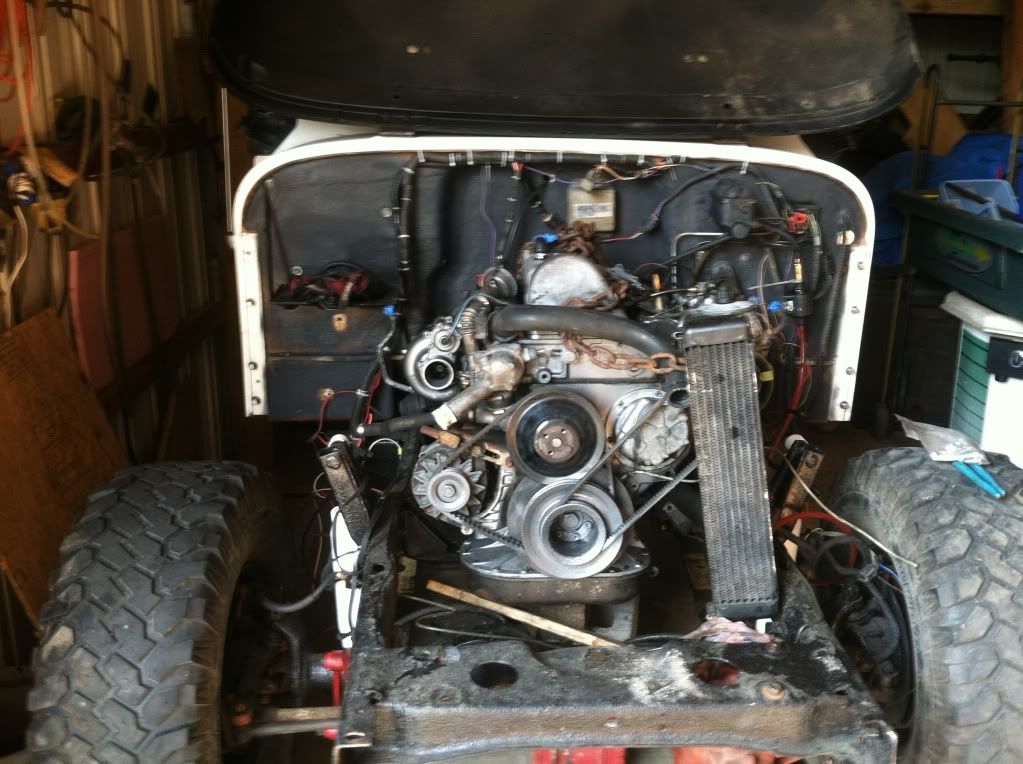 I made the mounts, wiring, controls, ect myself, and the engine to bellhousing adapter was sourced through merceded 4x4. The engine bolts right up to the t4 and uses the jeep flywheel, clutch, pressure plate, ect. I adapted the oil pressure sensor to the engine, along with water temp probe so the jeep sensors are also used. I got the glowplug wiring in, cooling system adapted, and oil pan notched. Started the engine, and all I can say is AWESOME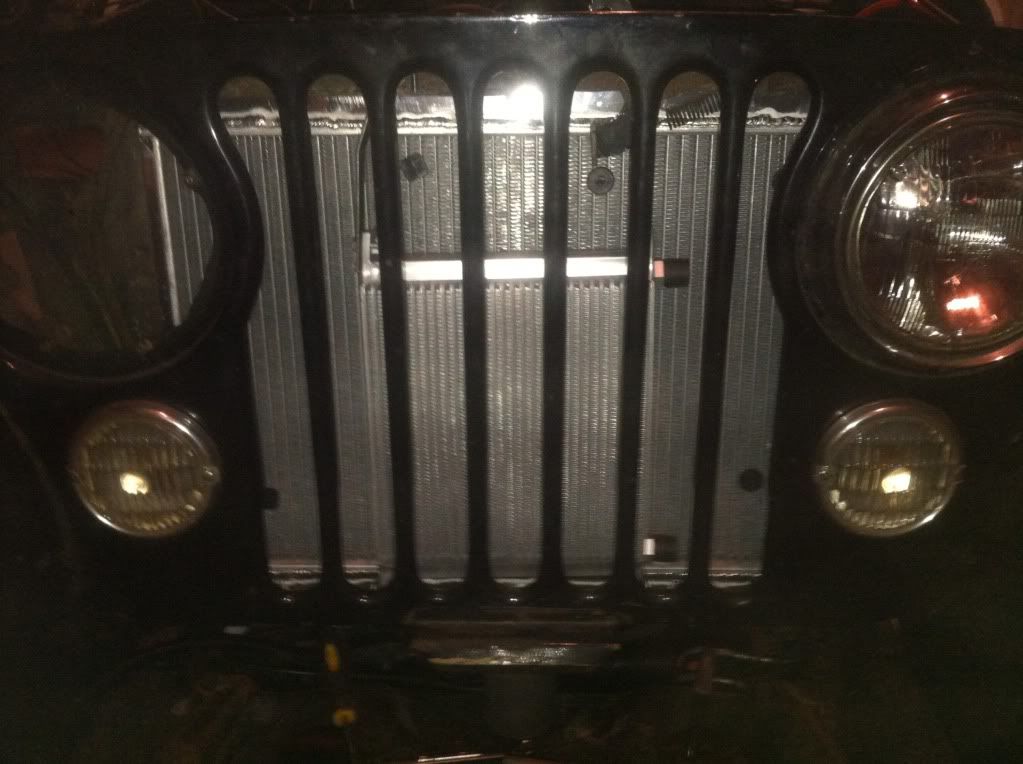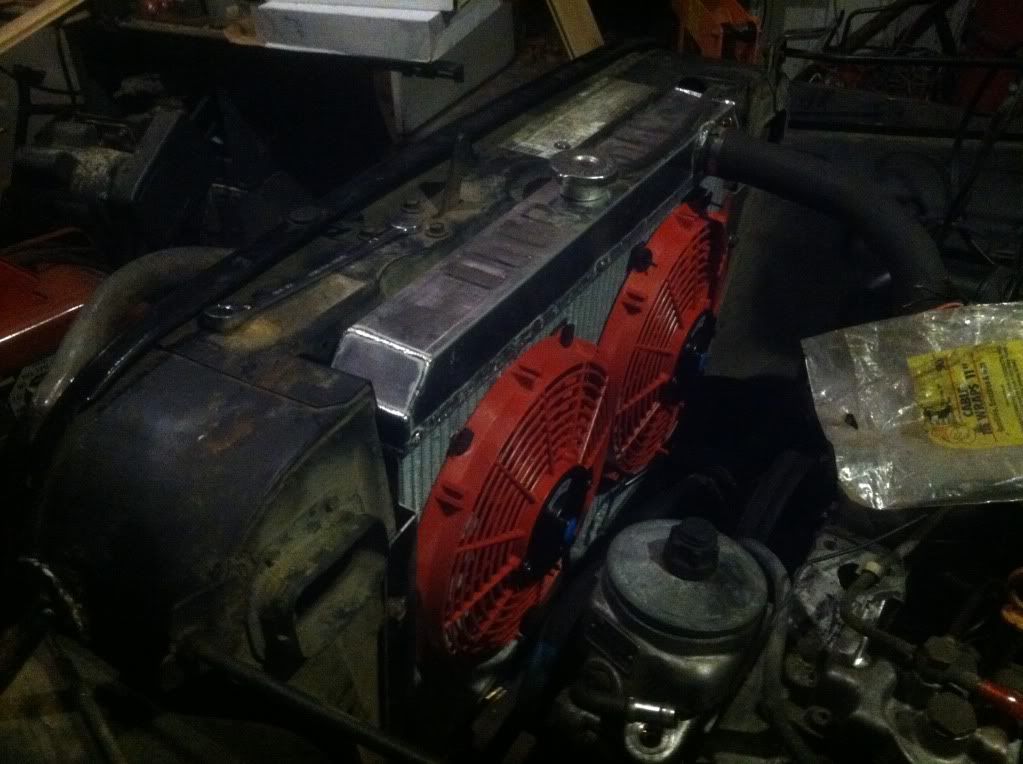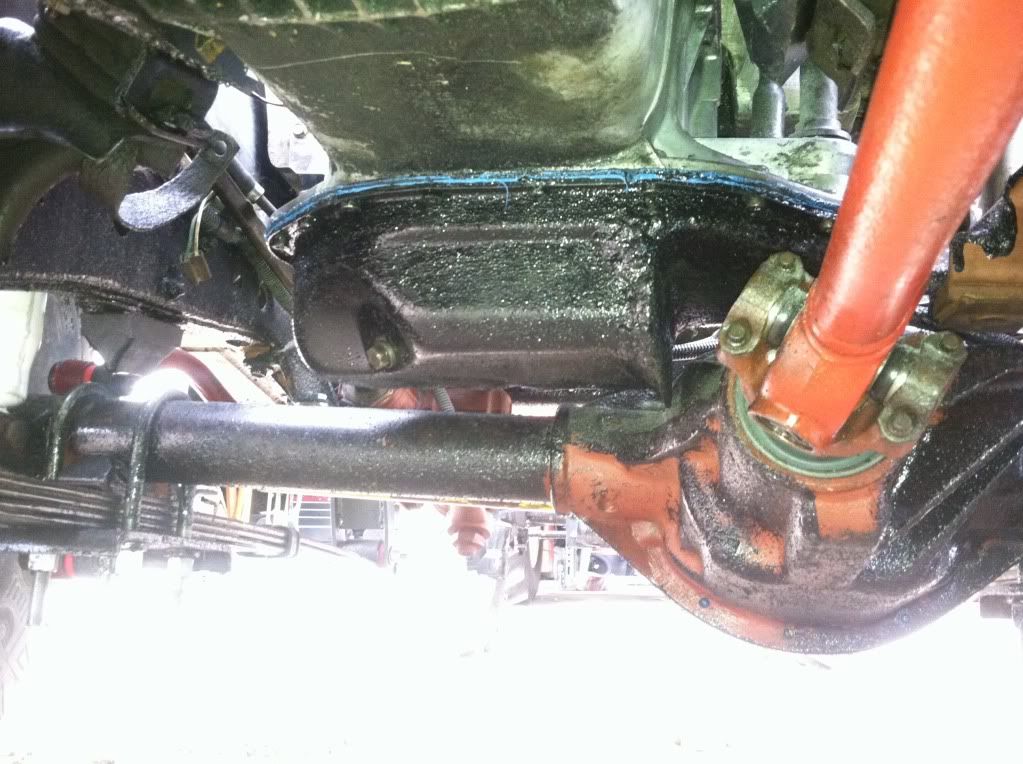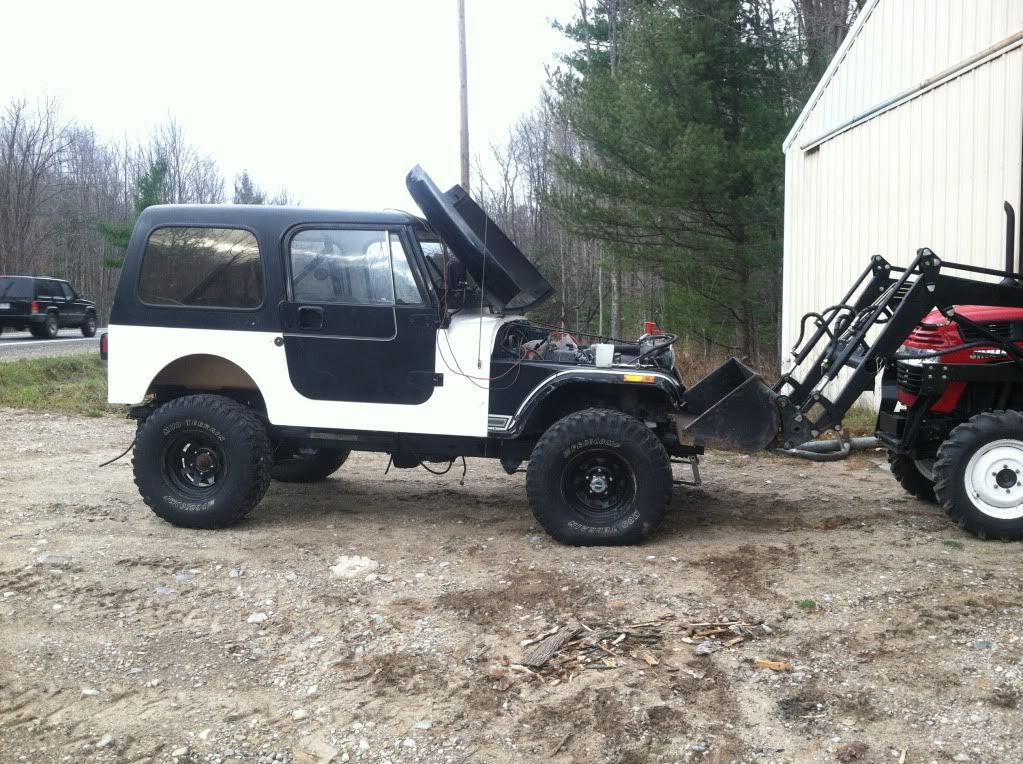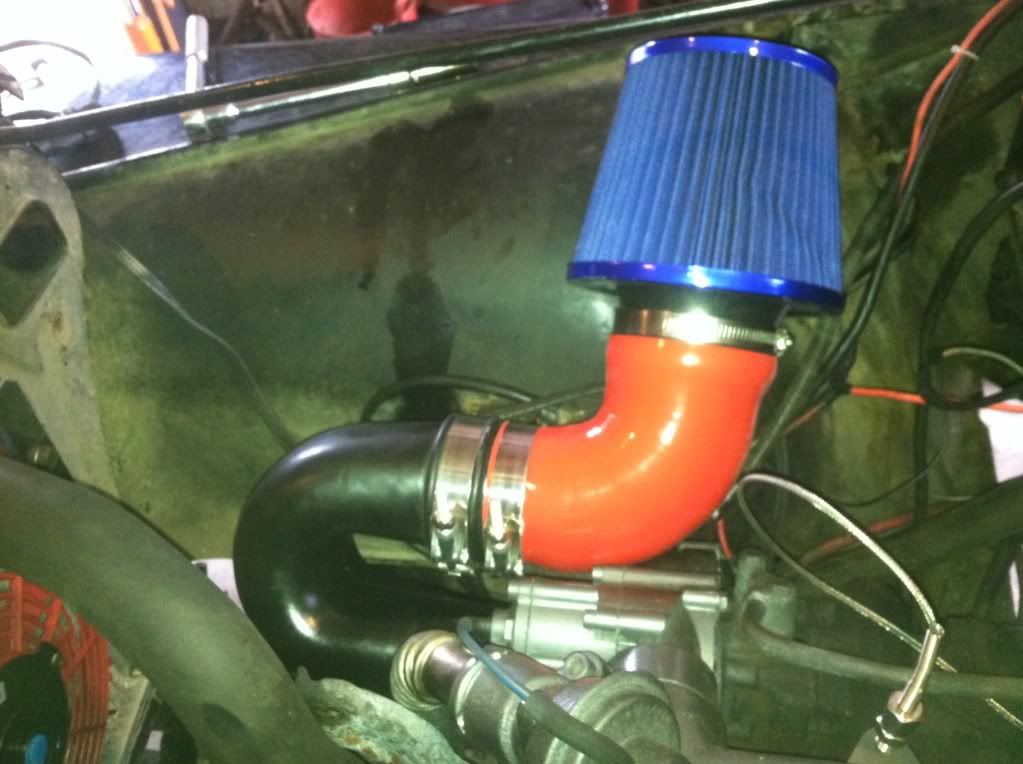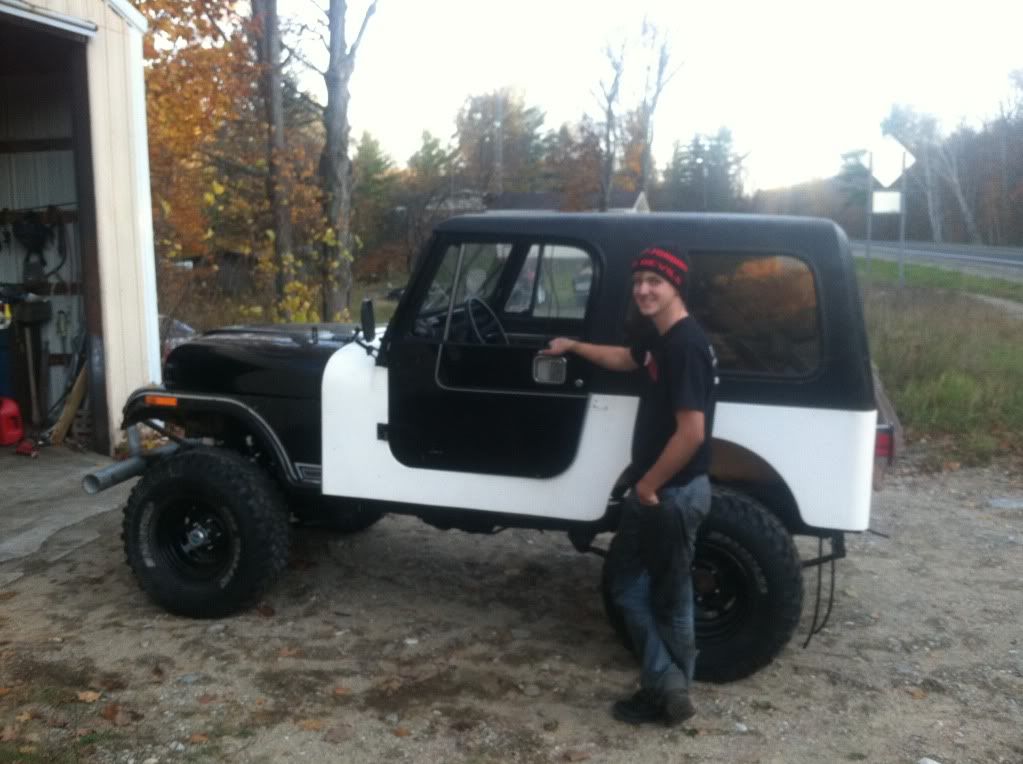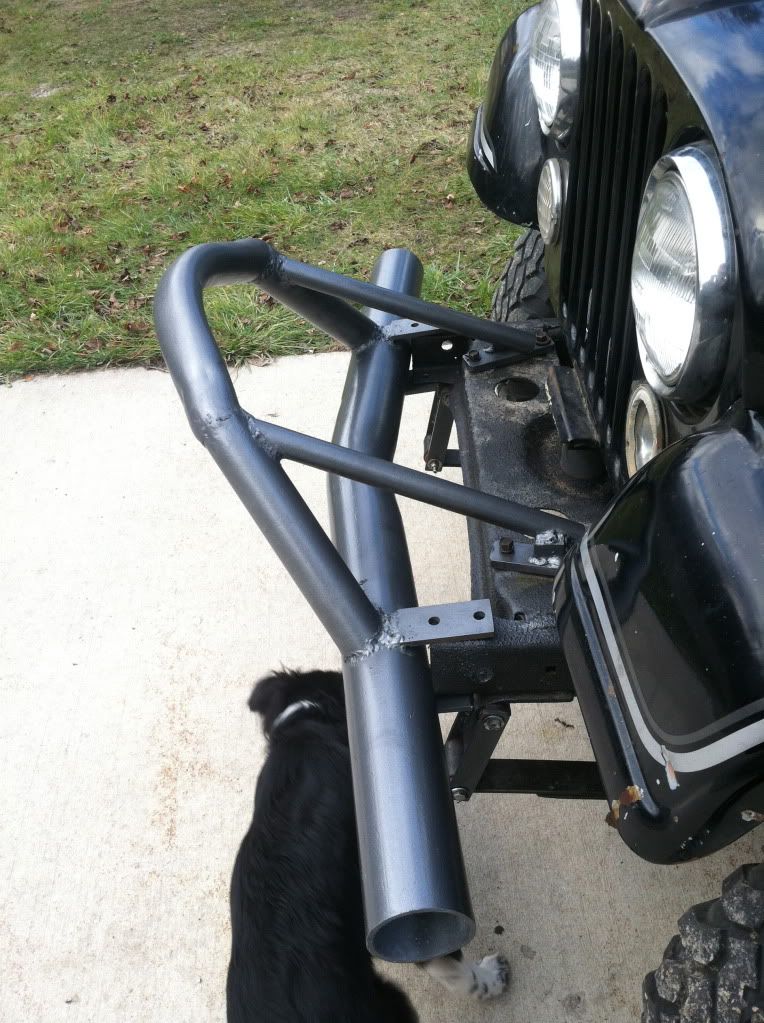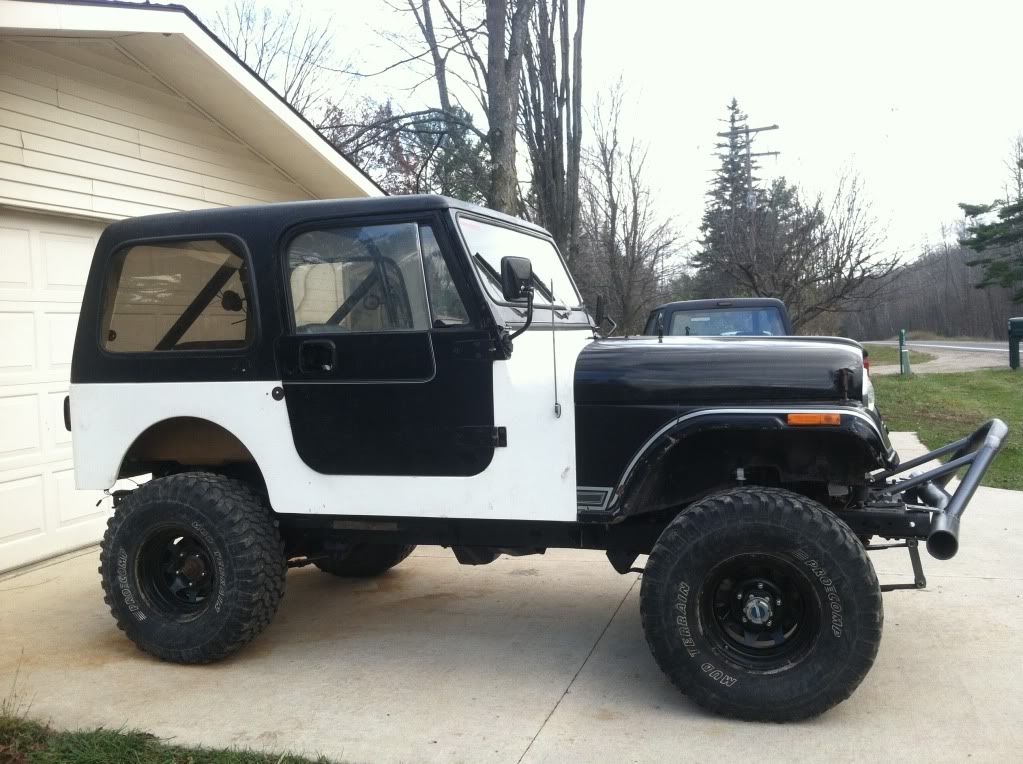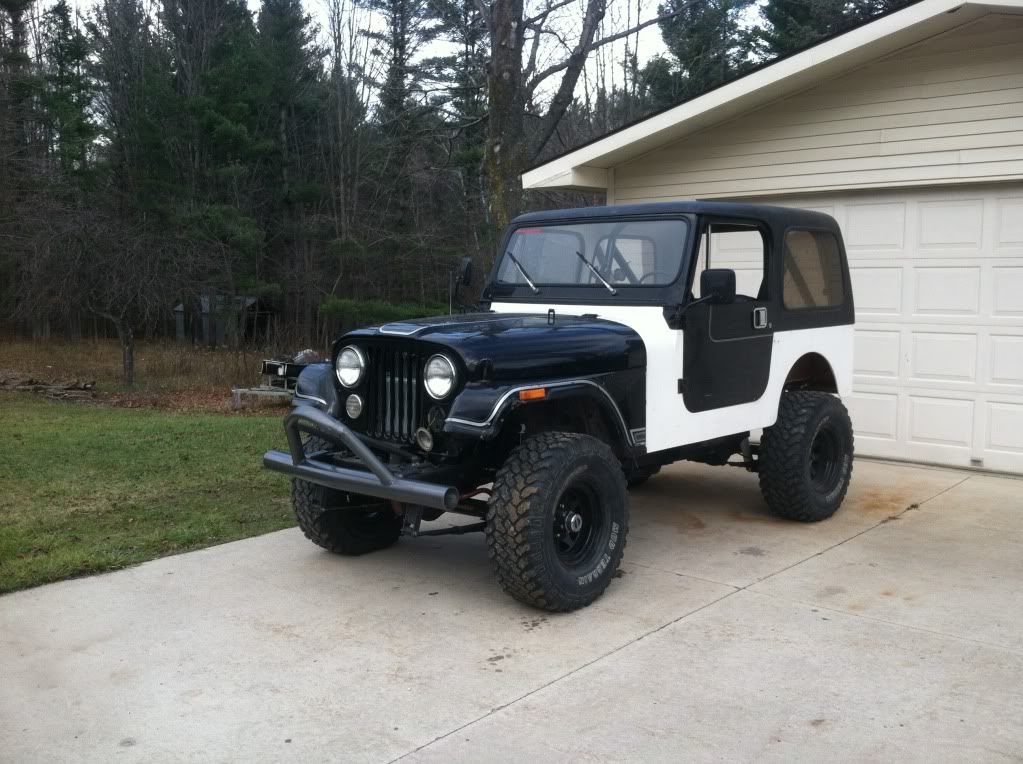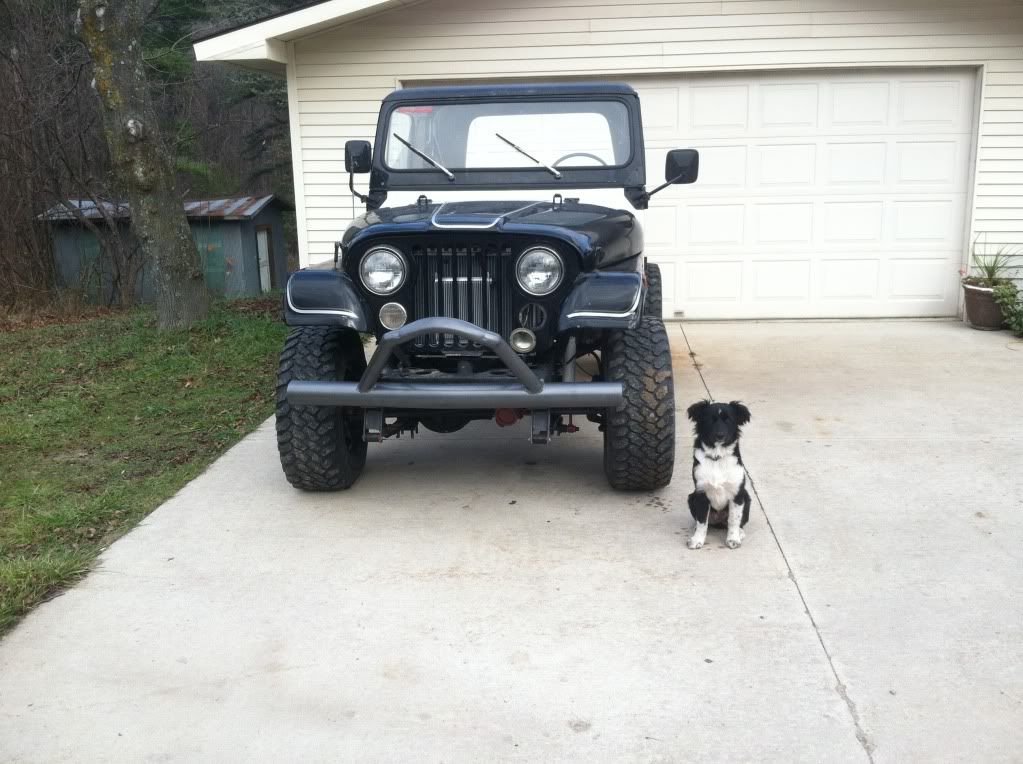 Final assembly followed. I opted for twin electric fans (3100CFM), an aluminum radiator, and a big 10 row oil cooler for the engine. It runs nice and cold. I've got a few hundred hours into the Cj so far, but it's worth it all! All done by me, and with all my own money.
I've licensed it, and took it out on the road, and this diesel has WAY more torque off the line and throughout the entire rpm range, a LOT more. It keeps pulling! The 258 must get it's numbers from some peak in the rpm curve. The CJ can really accelerate now. Still waiting on MPG numbers, and I need to regear from the 2.73's I currently have, which are way to tall for the 33's I have on it. 3.73's would be a lot better, but I'm broke so I have to roll with what I have for now.
I still need to build a rear bumper, tank skid, some exhaust stuff, get a new fuel gauge, seal some doors up and drive the wheels off it!
Let me know what you think! And thanks for reading!